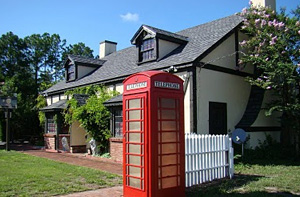 If you are in the mood to go for a pint, there is no other place like Kings Head British Pub. They pour beers on tap like Guinness, Bass Ale, Newcastle, Extra Special Bitter and Harp Lager. They also offer bottled domestic beer and bottled imported beer, wine.
Kings Head also serves traditional British food. The menu includes Bangers and Mash, Steak and Kidney Pie, Fish and Chips and cottage pie. Try their appetizers like Scotch eggs, sausage rolls or cheese and biscuits. Finish your meal with a slice of blackberry pie or bread and butter pudding. Everything is made fresh in thier kitchen. A childrens menu is also available as well as vegetarian menu options.
Whether you are having happy hour with friends, hungry for a hearty dinner, or just stopping in for a drink on your way home from work or play, the staff at Kings Head British Pub is ready to serve you.
Kitchen is open until 10:00pm Friday and Saturday, and until 9:00 Tuesday through Thursday. They are closed Mondays. All major credit cards are accepted.
When in a British Pub, do as the Brits do!! In Britain, when people go for a drink, they say "lets go for a pint" ( in Britain, The Imperial Pint is 20 fluid ounces). The words, "go for a pint", are universally understood to mean a visit to the pub. The pint was derived from an ancient measure used for corn. Like the pint, the "round" system makes well for drinking in quantities. For example, if two British people meet together in a pub, each takes a turn to buy the drinks, hence, a round. Two people means two drinks each, three people, three drinks each, and so on. The more the merrier! These drinks are always paid for as they are served so such debts of courtesy cannot be buried.