Ongoing



Kids Krew Tours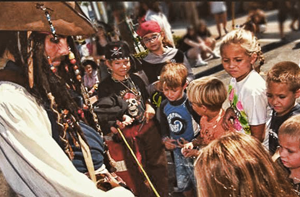 Ahoy!!!! If your a little pirate or even just a pirate at heart come be apart of our Crew!! Join us and learn about pirates in the oldest city by a authentic Pirate guide. Use real nautical tools to help the Captain and crew raid the town for treasure, you take back home with you !! Tours: Fri. 5pm & 6pm Sat. 3pm, 5pm & 6pm Sun. 3pm 5pm & 6pm *Weekday tours, Private tours, VIP tours & Group rates available upon request! Call now to reserve your next adventure with us!! (904) 417-8391 **Mention your a Instagram or Facebook friend to receive a special rate**
http://kidkrewtours.com/
A Ghostly Encounter
A 90 minuter walking tour 7 Nights a week.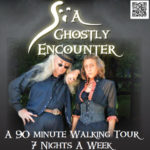 Join our Storytellers as they take you through the old city visiting some of their favorite haunts We begin in the Love Tree Cottage and then stroll the darken streets hearing stories of the long deceased residents who have not moved on, visiting (2) two cemeteries along the way and ending in the tour at the World Famous Love Tree to hear the legend of enternal love.
This is the only ghost tour in town that takes you into a building built on a long ago Indian Village and Burial Ground, You decide whether it is occupied by spirits or not, so please join us, we are dying to meet you. Call 904-8270807 for reservation. http://staugustineghosttours.net/
Sheriff's Ghost Walk Tours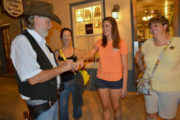 A Ghostly Adventure you will never forget.
A 90 Minute Walk Along The Dark Streets And Cemeteries Of Old St. Augustine. You will hear bone chilling tales of stories long past, stories that have lived for more than 400 years! Our ghost tours have many surprises in store. Beware to the faint at heart!!!
One Tour Nightly 8:00 PM. For reservation please call 904-540-0031
32 St. George Street @ Fudge Buckets, across from Colonial Quarter
http://sheriffsghostwalktours.com/
Monday – Sunday

, March 20-26
Beauty and The Beast, IMAX 3D Hollywood Film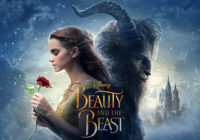 Disney's "Beauty and the Beast" is a live-action re-telling of the studio's animated classic which refashions the classic characters from the tale as old as time for a contemporary audience, staying true to the original music while updating the score with several new songs. Visit the website for show times and admission. One World Golf Pl., St. Augustine
904-940-4123
www.worldgolfimax.com
Monday –

Saturday, March 20 – 25
Jacksonville Watercolor Society Exhibition
This exhibition is hosted by The Cultural Center at Ponte Vedra Beach. It features works from the Jacksonville Watercolor Society. Admission is free. The gallery is open Monday to Fridayfrom 9 a.m.-5 p.m. and Saturday from 10 a.m.-4 p.m. 50 Executive Way, Ponte Vedra Beach904-280-0614 www.ccpvb.org
Head Space Exhibition by Jamie Isenstein
The Crisp-Ellert Art Museum showcases the artwork of Jamie Isenstein in an exhibition titled Head Space, which includes recent and past work of the New York artist. Isenstein's photography and sculptures on display represent reflections of the body. The exhibition and reception are free and open to the public. The museum is open Monday-Friday 10 a.m-4 p.m.and Saturday noon-4 p.m. 48 Sevilla St., St. Augustine 904-826-8530 www.flagler.edu/crispellert
Tuesday, March 21
Third

Tuesday

– GTM Research Reserve Marineland Lecture
This free lecture series is held on the third Tuesday of the month from 10-11 a.m. at Marineland Dolphin Adventure. This month's lecture features Jeremy Owens from Florida State University. The lecture title is Climate Change and Ancient Ocean Chemistry. Tickets must be purchased online. Please bring ticket to the Marineland gift shop on the day of the scheduled presentation to gain entry. Please arrive by 9:45 a.m. at the gift shop to be escorted to the classroom. 9600 Oceanshore Blvd., St. Augustine 904-823-4500 www.gtmnerr.org
Community Lecture Series – Rising Tides and Racism: Addressing Contemporary Problems through Public Archaeology
Hosted by Flagler College, the talk is titled Rising Tides and Racism: Addressing Contemporary Problems through Public Archaeology. Sarah Miller will be the guest speaker, and she will talk about the impacts of climate change on heritage sites and racism in the form of neglected African-American cemeteries. The lecture takes place at
10 a.m.
in the Ponce Hall Solarium at Flagler College. Admission is $5. 74 King St., St. Augustine
904-826-8617
www.flagler.edu/communitylectures
Tuesday
–
Sunday, March 21 – 26
Miniature Marks Exhibition
This is a juried exhibition at the St. Augustine Art Association. The exhibition features 2D and 3D pieces that are no larger than 12 inches, including the frame. The exhibition is free and open to the public. The gallery is open
Tuesday
to
Saturday
noon-4 p.m.
and
Sunday
2-5 p.m.
22 Marine St., St. Augustine
904-824-2310
www.staaa.org
Wednesday, March 22
Matanzas Inlet Guided Walk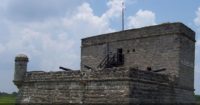 From 11:30 a.m.-1 p.m., enjoy a free, guided interpretive walk around Matanzas Inlet. Presented by the GTM Research Reserve and the National Park Service, the walk features an explanation of the ever-changing shoreline, tidal flats, beaches, dunes, dune vegetation and the dynamics of natural sand movement. Bring cameras and binoculars. Meet the guide at the western parking lot on A1A just north of the Inlet Bridge and the Town of Marineland by 11:15 a.m. Call for reservations. 8655 A1A South, St. Augustine 904-823-4500 www.nps.gov/foma
The 26th Annual Lenten Organ Concert Series
For the past 26 years, Memorial Presbyterian Church has provided beautiful mid-day organ music through the Lenten season with the Annual Lenten Organ Concert Series. Organists from Northeast Florida share their talent on the church's magnificent Aeolian-Skinner pipe organ. For this concert, Jean Spyksma performs at noon. There will be a free-will offering. 32 Sevilla St., St. Augustine 904-829-6451 www.memorialpcusa.org
Ideas & Images at Flagler College – Automobiles, National Parks and the Origins of Modern Wilderness Advocacy
The guest speaker is Paul Sutter from the University of Colorado Boulder. In this lecture, Sutter will explore the complex relationship between the rise of automobiles and wilderness advocacy. This free event is at Lewis Auditorium at Flagler College at 7 p.m. 14 Granada St., St. Augustine 904-819-6443 www.flagler.edu
Wednesday

–

Friday, March 22- 24
The Murray Brothers Caddyshack Charity Golf Tournament
For Brian Doyle Murray, author of the classic golf comedy, Caddyshack, along with five of his brothers present this annual golf tournament. Played at the King & Bear/Slammer & Squire courses at the World Golf Hall of Fame in St. Augustine, this is an event that combines parties, golf, concerts and fun. Visit the website for corporate and individual registration, schedules, participation and more. 500 S. Legacy Trl., St. Augustine 904-940-8000www.murraybrosgolf.com
St. Augustine Fashion Week
The Lightner Museum is pleased to host St. Augustine Fashion Week spring 2017. Three evenings of high-style fashions take the runway on the Lightner Museum's mezzanine floor overlooking the historic pool area. Designers are both local and national. Proceeds benefit local non-profit organizations. Admission starts at $50 per evening event. Food and drinks as well as bags full of goodies are provided. 75 King St., St. Augustine 904-669-9245 www.stafashionweek.com
Coquina Rock Beach Walk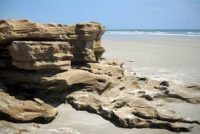 Evenings at Whitney presented by Whitney Laboratory for Marine Bioscience returns at 7 p.m.with the program titled From Fast to Ultra-Fast: The Biological World of Extreme Movement. Duke University Associate Professor of Biology Sheila Patek will talk about the fastest movements found in organisms, including that of the mantis shrimp, a marine predator that has the fastest feeding strike measured of any animal. The lecture series is free and open to the public. Registration or reservations are not necessary. 9505 Oceanshore Blvd., St. Augustine 904-461-4000 www.whitney.ufl.edu
Game of Theatre Renaissance Celebration
You're invited to the 25th Season Gala of the Limelight Theatre from
6-10 p.m.
at The River House. The evening includes music by the St. Johns County Center for the Arts, seated dinner prepared by The Raintree Restaurant, dancing and silent auction. Tickets are $100 each. Call for reservations. 179 Marine St., St. Augustine
904-825-1164
www.limelight-theatre.org
Flagler Forum on Government and Public Policy – Howard Schneider
The guest speaker of this free forum hosted by Flagler College is Howard Schneider, founding dean of the School of Journalism at Stony Brook University. The lecture begins at
7 p.m.
in Lewis Auditorium at Flagler College. 14 Granada St., St. Augustine
904-829-6481
www.flagler.edu/news-events/community-events
Thursday

–

Sunday, March 23- 26
This event features four great days of multiple sailing events with racing formats for everyone. This is a citywide sailing celebration with spectator-friendly races on the bayfront and free entertainment. Visit the website for the race and event schedule. This event is sponsored by the First Coast Sailing Association and raises funds to send underprivileged children to local sailing camps. 904-687-5145 www.staugustineraceweek.com
Friday, March 24