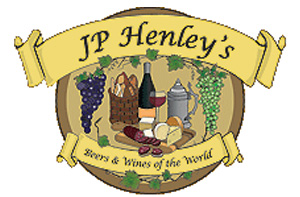 Welcome to J.P. Henley's, where people are discovering the most exotic selection of beers, wines, and pub fare in the entire town! We are creating a buzz heard all around St. Augustine and St. John's county with our new worldly twist on the neighborhood pub.
Relax in style as you look out over the bayfront through giant paned picture windows. Watch your favorite sporting events on the 63-inch high defininition plasma television in our Tap Room. Enjoy the company of your friends as you share a bottle of wine and an imported cheese plate, or wash down a hefty sandwich with a pint of any of our fifty draft beers. Try one of our beer or wine samplings for a totally new experience, or find out what our kitchen is serving up as a daily special.
We are a cozy pub, with a combined seventy seats in our tap room and wine cellar. The atmosphere is quite comfortable for lunch (seven days a week) and happy hour, and usually so on week day nights. Friday and Saturday nights, as well as during top billed sporting events, tend to fill up quickly, so come early!
J. P. Henley's is beer and wine only, and we do that very well. We are constantly researching new products through a wide selection of purveyors. In fact, there are rarely weeks without a new menu item.
So pull up a stool and enjoy our offerings as your new window to beers and wines (and pub fare) of the world!