WORLD GOLF HALL OF FAME IMAX RE-OPENS – IN 3D!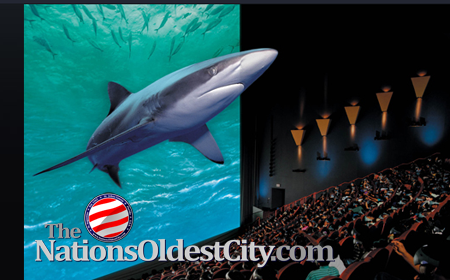 The World Golf Hall of Fame IMAX Theater will be the fifth institution in the world with this new digital 3D IMAX technology and will remain the largest IMAX screen in northeast Florida.
Experience the largest 3D digital screen in the northeast Florida when the new 3D IMAX at the World Golf Hall of Fame opens with a full slate of great movies!  In The Ultimate Wave Tahiti 3D, Florida's own Kelly Slater and friends search for the perfect wave in a South Seas paradise; Under the Sea 3D, narrated by Jim Carrey, takes viewers to some of the world most remote and beautiful undersea locations; Hubble 3D, narrated by Leonardo DiCaprio, the film re-lives the deep space journey of the Hubble telescope; Space Station 3D, with narration by Tom Cruise, follows American astronauts and Russian cosmonauts on their voyage to the International Space Station orbiting 220 miles above Earth. For more information or to order tickets, call (904) 940-4133 or visit www.worldgolfimax.com.