Easter Promenade & Easter Parade 2015 in St. Augustine, FL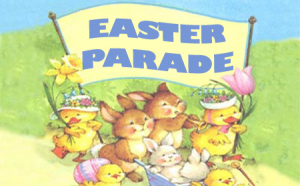 St. Augustine's 57th Annual Easter Promenade – Beginning at 12:30 p.m. the St. Augustine Easter Festival will host the 57th Annual Easter Promenade. Wear your best Easter bonnets and boutonnieres to participate. Prizes will be awarded for the Most Creative Hat, Prettiest Hat, Best Dressed woman, man, boy, girl and pet as well as the largest family and the family from the farthest away. Registration begins at noon.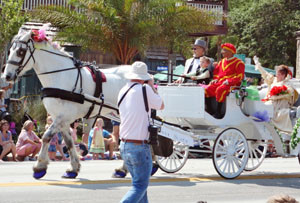 Easter Parade of the Horse Carriages & Hats – This is a decades old parade of horse carriages and hats on Easter Sunday. Included this year is the Adjutant General of the Florida National Guard riding in a Humvee. Features marching bands, floats, drill teams, clowns, the Easter Bunny, and the Royal Family. The parade begins at 3 p.m. at the Old Jail to the Castillo de San Marcos and continues through downtown streets of St. Augustine. The parade lasts approximately 1.5 hours. Trophies will be presented in four categories.