Dow Museum of Historic Houses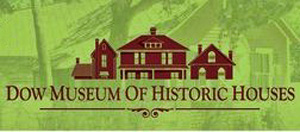 One city block.
Over 400 years of history.
Nine historic homes.
Experience an authentic slice of St. Augustine neighborhood history, period decorated historic houses, and galleriesnestled among rustic courtyards and cottage gardens.
The Dow Museum (formerly known as Old St. Augustine Village) features nine historic homes dating from 1790 to 1910 and the collections of museum benefactor Kenneth Worcester Dow. The property highlights both St. Augustine and Florida history making it the perfect place for visitors to begin their tour of America's oldest city.
From weddings and large tent receptions to intimate garden parties in the Murat Courtyard, the Dow Museum is a unique venue for a one of a kind special event.
The Dow Museum offers many customized group activities including history scavenger hunts, architecture classes, garden classes, and guided tours.
Hours for Facility and Museum Store
Tuesday – Saturday: 10am – 4:30pm
Sunday: 11am – 4:30pm