Battle of Bloody Mose 271st Anniversary Commemoration
Battle of Bloody Mose Anniversary Commemoration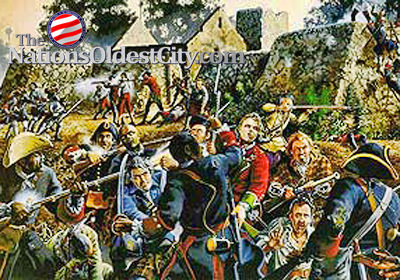 Saturday, June 25 10:00 AM to 4:00 PM
This exciting re-enactment commemorates the 271ST anniversary of the Battle of "Bloody Moosa" which forced the British to retreat from Spanish Florida in 1740. The settlement of Gracia Real de Santa Teresa de Mose, the First Free Black Settlement in North America, was home for hundreds of free blacks who escaped slavery from the English Colonies to the north. Living history demonstrations, guided tours, food vendors, and music will be provided.
Through-out the day Spanish and British forces will reenact the "Bloody Moosa" battle.
The event is weather permitting.
Price: $2 per person