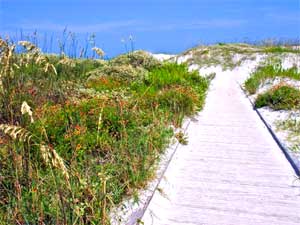 Anastasia State Park and Recreation Area is also a peaceful spot that you can escape to when you are tired of strolling around in the city.
This is a protected place for birds and the park itself consists of over 4000 acres and miles and miles of white beaches.
This is the perfect getaway to go hiking, fishing, canoeing or simply has a picnic on. (It is about 15 minutes drive from downtown St. Augustine).